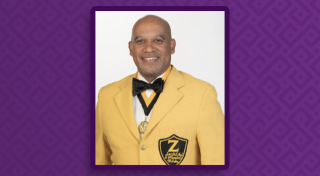 Zulu Social Aid & Pleasure Club, Inc. Names New Director of Public Relations
NEW ORLEANS, LA – The Zulu Social Aid & Pleasure Club, Inc. announces the appointment of Darren Mire as its new Director of Public Relations.
Throw me something Mister!
Coconuts on sale now!
Visit the Zulu Memorabilia Shop
807 N. Broad St New Orleans LA 70119 and get your coconuts now!
Mardi Gras Day!
Laissez Les Bons Temps Rouler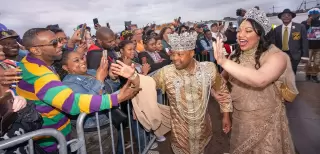 Over 2500 Toys Given Away
Our Annual Toy Giveaway was a glowing success with over 2500 toys given away to children all across the metro area.
Over 100 Scholoarhships Granted
The Zulu Social Aid & Pleasure Club is a driving force in assisting students from our community continue their education at higher levels.
Zulu Social Aid And Pleasure Club 2024 Character Class & King Elect
Pictured Left to Right
Zulu Governor - De'Shannon A. Shabazz
Zulu Province Prince - Jay Marks
Zulu Mayor - Mark Verrett, Sr.
Zulu Witchdoctor - Edward Dorsey, III
King Zulu Elect 2024 - Melvin Labat
Zulu Big Shot - Shan Patrick Williams, Jr.
Zulu Ambassador - Ronald Johnson
Zulu Mr. Big Stuff - Lucius Watts III

Introducing the class of 24
Lets welcome and congratualte our newly elected character class.